BIOGRAPHY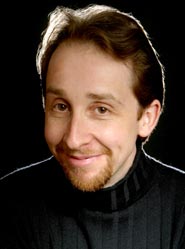 Critics have praised baritone David Kravitz's "large, multi-layered," "exceedingly expressive," and "sumptuously flexible" voice, his "power and eloquence," his "deeply considered acting" and "confident stage presence," his "impeccable musicality," and his "deep understanding of the text." Recently the New York Times described him as "a charismatic baritone," and praised his "vividly etched and satisfying interpretation," and Opera News declared him "magnificently stentorian and resonant - just the kind of singer you would want playing such a towering figure" as Abraham. His 2017-18 season includes three appearances with the Boston Symphony Orchestra: Brander in The Damnation of Faust, Kurwenal in Act II of Tristan und Isolde, and the bass soloist in Schumann's Neujahrslied. This season also features return engagements with Emmanuel Music for Creon and The Messenger in Stravinsky's Oedipus Rex, and Grand Harmonie for The President in a new pastiche opera called On Behalf of a Madman. In 2016-17, Mr. Kravitz makes his role and company debuts as The Forester in The Cunning Little Vixen at Opera Santa Barbara, he returns to the Boston Symphony Orchestra under Andris Nelsons for Der Rosenkavalier, he reprises the lead role in Love Hurts in the opera's American premiere with the Center for Contemporary Opera, and he returns to American Lyric Theater for Inspector Lestrade in Sherlock Holmes and the Case of the Fallen Giant. The 2015-16 season featured his role and company debuts as Scarpia in Tosca at Skylight Music Theatre, and as Pizarro in Fidelio with Grand Harmonie; Messiah with the Virginia Symphony Orchestra; and return engagements with Odyssey Opera for The Fish in Gunther Schuller's The Fisherman and His Wife, with Emmanuel Music for Weill's The Seven Deadly Sins and Pan in Bach's Der Streit zwischen Phoebus und Pan, and with Boston Midsummer Opera for Enrico in Donizetti's rarity Il campanello. He also revisits Beethoven's Symphony No. 9 with both the Cape Symphony and the New Bedford Symphony. The 2014-15 season included his company debuts at Opera Saratoga for Don Magnifico in La Cenerentola, Palm Beach Opera for the world premiere of Ben Moore's Enemies, A Love Story, and the American Repertory Theater for the world premiere of Matthew Aucoin's Crossing, directed by Tony Award winner Diane Paulus. In 2013-14, he debuted at Ash Lawn Opera as Tevye in Fiddler on the Roof, and at Dallas Opera for Tod Machover's Death and the Powers. He also helped inaugurate Odyssey Opera's first season as Paolo Orsini in Wagner's Rienzi, and as La Rocca in Verdi's Un giorno di regno, and returned to Emmanuel Music as Fredrik Egerman in A Little Night Music.
His 2012-2013 season included company debuts with Washington National Opera as Davis Miller in the world premiere of Approaching Ali, with Chautauqua Opera as Captain Balstrode in Peter Grimes, and with Lyric Opera of Kansas City as Pooh-Bah in The Mikado. The season also featured return appearances at the Boston Symphony Orchestra under Charles Dutoit for Stravinsky's Le Rossignol, at Boston Modern Orchestra Project for King Fisher in Tippett's The Midsummer Marriage, and at Boston Baroque's New Year's Eve/Day concerts for Pergolesi's La serva padrona. Also in 2013, Mr. Kravitz returned to Carnegie Hall for Handel's Radamisto with the English Concert under Harry Bicket, to Boston Lyric Opera to sing Abraham in the American premiere of MacMillan's Clemency, and to Emmanuel Music for Nick Carraway in the Boston and Tanglewood premieres of Harbison's The Great Gatsby. He also sang Monterone in Rigoletto with the Boston Youth Symphony Orchestra. Mr. Kravitz received the 2013 "Best Supporting Actor in a Musical" award from the Independent Reviewers of New England (IRNE) for Pooh-Bah in The Mikado with the Lyric Stage Company of Boston, and was nominated as DC Theatre Scene's "Best Male Performer in an Opera" for Davis Miller in Approaching Ali.*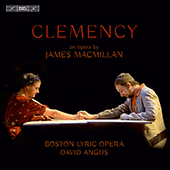 An experienced and versatile concert artist hailed as one of "the finest dramatic concert singers active today," Mr. Kravitz garnered rave reviews for his "resolute power and total connection" (Opera News) in Bach's St. Matthew Passion with the Boston Symphony Orchestra under Bernard Haitink, and critics praised his performance in John Harbison's Winter's Tale with Boston Modern Orchestra Project as "brilliantly sung" and "a personal triumph." Recent concert appearances include Emmanuel Music for his tenth performance of Bach's St. Matthew Passion, Wolf's Goethe-Lieder with pianist Ya-Fei Chuang, his debut at the Santa Fe Chamber Music Festival for music of Poulenc, Ullmann, and Brahms, and a number of world and regional premieres, including Bernard Hoffer's Lear in the Wilderness with Boston Musica Viva and Howard Frazin's The Voice of Isaac with Coro Allegro. Mr. Kravitz has also appeared in Britten's War Requiem in Boston's Symphony Hall with the Boston University Symphony Orchestra, in Beethoven's Missa Solemnis with the Back Bay Chorale. and in the west coast premiere of Mohammed Fairouz's Symphony No. 3 (Poems and Prayers) with mezzo-soprano Sasha Cooke at UCLA's Royce Hall. He also returned to the Boston Symphony Orchestra to cover Matthias Goerne in Britten's War Requiem. In 2012-13 Mr. Kravitz made his Boston Pops debut, singing Vaughan Williams' Fantasia on Christmas Carols under Keith Lockhart. He also sang the bass solos in Haydn's Die Schöpfung and Mozart's Requiem, and he presented the New York and Boston premieres of Fairouz's Anything Can Happen. He also returned to New York City's concert stages to present world premieres by Mohammed Fairouz (Symphony No. 3, at the Miller Theatre) and Marjorie Merryman (Wilde Epigrams, at Manhattan School of Music), and to the Kennedy Center Concert Hall in Washington, DC for Julian Wachner's Come my dark-eyed one. He also sang Walton's Belshazzar's Feast with the Pioneer Valley Symphony, and stepped in for an ailing colleague to sing Haydn's The Seasons on very short notice. In 2010-11 he returned to the Boston Symphony for Bach's St. John Passion under Masaaki Suzuki, he covered Matthias Goerne in Britten's War Requiem with the Saito Kinen Orchestra under Seiji Ozawa, he sang his first Verdi Requiem, and he sang works of Ravel and Poulenc with the Boston Chamber Music Society. He made his Philadelphia Orchestra debut in December 2008, singing the bass arias in Handel's Messiah under Julian Wachner; he sang the same work in 2010 with the Baltimore Symphony Orchestra. Concert engagements in 2009-2010 included Raphael in Haydn's Die Schöpfung with Emmanuel Music under John Harbison, Cimarosa's Il maestro di cappella with Boston Baroque under Martin Pearlman (a "tour de force," declared the Boston Globe), Messiah with the Charlotte Symphony, and return engagements with the Boston Symphony Orchestra under James Levine and Sir Colin Davis. Other concert performances include Mahler's Lieder eines fahrenden Gesellen and Kindertotenlieder; Faust in Schumann's Szenen aus Goethes Faust; Elijah in Mendelssohn's Elijah; Apollo in Handel's Apollo e Dafne; and numerous works of J.S. Bach, including dozens of Cantatas with Boston's renowned Emmanuel Music.
Mr. Kravitz appears as a featured soloist on seven CDs released in the last two years, including works by Mohammed Fairouz with the Borromeo String Quartet (Naxos) and with the UCLA Philharmonia (Sono Luminus), by James MacMillan with Boston Lyric Opera (Bis), by Andy Vores and John Harbison with Boston Modern Orchestra Project (BMOP/sound), by Peter Ash with Atlanta Opera (Albany Records), and by Robert Stern with Coro Allegro (Navona Records). He also appears in Tod Machover's opera Death and the Powers on a Blu-ray disc from The Dallas Opera. His previously-released recordings include Bach's Cantata BWV 20 and St. John Passion with Emmanuel Music (Koch International Classics), Harbison's Four Psalms and Peter Child's Estrella with Cantata Singers (New World), and Graham Ramsay's The Sacred Voice (Albany Records).
Mr. Kravitz's distinguished career in the law has included clerkships with U.S. Supreme Court Justice Sandra Day O'Connor and then-U.S. Court of Appeals Judge Stephen Breyer. He later served as Deputy Legal Counsel to the Governor of Massachusetts.
*Earlier seasons
Mr. Kravitz's 2011-2012 season included company debuts at Atlanta Opera for The Golden Ticket, Florentine Opera for Ping in Turandot, Opera Memphis for Dr. Falke in Die Fledermaus, and New York City's Little Orchestra Society for King Melchior in Amahl and the Night Visitors at Avery Fisher Hall. He also returned to Boston Lyric Opera for Cosimo in Musto's The Inspector, sang Raymondo in the American premiere of Handel's Almira with operamission in New York City, and sang Dr. Malatesta in Don Pasquale with Boston Midsummer Opera under the direction of Austin Pendleton.
In 2010-2011, Mr. Kravitz made his New York City Opera debut in Strauss's Intermezzo, and his European debut at Monte Carlo's Salle Garnier in the world premiere of Tod Machover's Death and the Powers which subsequently traveled to Chicago Opera Theater and the American Repertory Theater. He also returned to Opera Boston for Hindemith's rarely-heard opera Cardillac, he sang Nick Shadow in Emmanuel Music's production of The Rake's Progress, and he sang Taddeo in Boston Midsummer Opera's production of L'italiana in Algeri alongside Sandra Piques Eddy in the title role. Highlights from 2009-2010 included a return to Opera Theatre of St. Louis for the world premiere of The Golden Ticket, and Germont in La traviata with the Pioneer Valley Symphony. Mr. Kravitz's 2008-2009 opera season featured company debuts with Glimmerglass Opera (La traviata and The Consul) and American Lyric Theater in New York City, as well as return engagements with Opera Boston (Der Freischütz and The Bartered Bride). Previous seasons have included appearances with James Levine and the Boston Symphony Orchestra (Les Troyens and Moses und Aron), and Opera Theatre of St. Louis, where critics hailed his "perfect comic timing" and "commanding" performance as Ko-Ko in The Mikado. Other recent opera roles include the title role in Wozzeck, Leporello and the title role in Don Giovanni, Count Almaviva in Le nozze di Figaro, Papageno in Die Zauberflöte, and Don Alfonso in Così fan tutte.